Discover the tastes of Indian.
At St. Georges Restaurant, their roots run deep with Indian heritage, so F.A.W.C!ers can expect nothing less than rich, flavourful cuisine at this journey from North to South.
With heat and spice delicately balanced, foodies can explore a mix of Indian cuisine, including a combination of traditional Goan style fare and true Indian culture. Travel through this vast country with meals designed by several of St Georges ' Indian chefs, each which showcase the unique cuisine of their home province.
A family style menu and served alfresco, this event is perfect for meeting and making friends with like-minded foodies.
Pick a table, pull up a chair, and enjoy a three-course Sunday lunch at St Georges.
Ticket price includes: three course lunch with drinks available to purchase.
There are 50 tickets available for this event.
F.A.W.C! Food and Wine Classic has new dates but the same plan – to celebrate 10 years of the Hawke's Bay's signature culinary festival with incredible wine, fantastic entertainment and some of the best chefs Hawke's Bay and New Zealand can serve up.
While Covid-19 forced the festival to postpone to our new dates of January 28 – February 6, the majority of F.A.W.C! events have come along for the ride. The Hawke's Bay's culinary tastemakers have delivered a dazzling line up of events, including a new signature showcase luncheon that will act as a cornerstone of the Summer Series for years to come.
The entire 10-day festival will be a stunning display of the very best of Food and Wine Country as the region's finest chefs, winemakers, artisans and purveyors work alongside incredible visiting talent. And with a programme this F.A.W.C!ing good, the hardest part will be deciding which events to leave off your itinerary.
Talent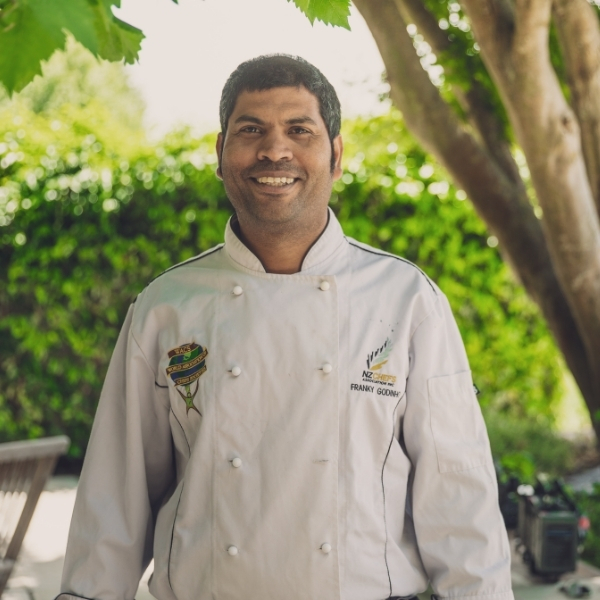 Francky Godinho